Impressive central location
Your hotel in the heart of Coburg
The hotel in Coburg is located directly on the beautiful market square
We would like to welcome you to the Hotel "The Square", which is centrally located on the market square. The Hotel The Square has 14 modern rooms that can be booked as single / double or family rooms. All rooms have free WiFi.
Children are also very welcome. Upon prior request, an additional bed or travel cot can be added to some of our rooms for a fee.
Two rooms each share a fully equipped kitchen with a microwave, stove and refrigerator. We kindly point out that for monument protection reasons our hotel has no elevator and is not air-conditioned.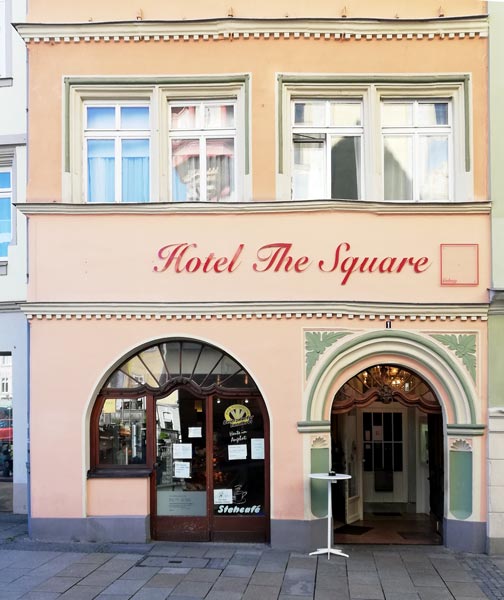 Centrally located hotel in Coburg with attractive furnishings
Experience style and service
Enjoy your stay in the middle of the historic Coburg city center

Historic flair and modern rooms
Discover the unique charm of our historic house.

Excellent location
The hotel is easy to reach, right in the center of Coburg.

Excellent service
Our staff will make your stay as pleasant as possible.
Are there any questions left?
We will help you quickly and gladly
This is what our guests say about our hotel
Top location, right on the market. Many sights, including Veste Coburg, are within easy walking distance. Spacious rooms, service and cleanliness. TOP recommended
A nice greeting. A great view. Good beds.
The Square Coburg is in a wonderful location - right on the corner of the main square. We were there during the Christmas market and we had a great view from our room. Everything you need is in walking distance and the bakery under it is very handy. We were traveling with my sister and her husband and we got rooms next to each other and direct access to a kitchen, which was great. Be sure to go to Münchner Hofbräu for lunch or dinner - great atmosphere. Monika was wonderful. We will be back.